FRUITS SUSPENDED AND SWAYING
with works by
Ursula Böckler
Peter Fend
Hanna-Maria Hammari
Yong Xiang Li

Tanja Nis-Hansen


curated by


Dennis Brzek


06.2019
In lieu of a window one looks at the ground. In lieu of a ground one looks at oneself.

Agnes Varda's movie "Le Bonheur" from 1965 constitutes a nascent feminist movement's contested relation to the natural. The French filmmaker's pastorale, as critic Max Kozloff describes it, opens with a panning shot across a field of corn shining in dull brightness, its subdued gold specked with bloody spots of poppy flowers. Under the bright summer sun, it blossoms in seeming contentment, ready to become futile soil for the happy life of a young family. Their existence coalesces with the landscape's beauty and peacefulness. Only when a tragic disaster disrupts the picturesque family life is the parabolic potential of its seeds and roots called to action. The iridescent imaginings of the merry botany cinematographically eat up the dead body of the mother and give shelter to her blithe replacement, presenting future as a time of unduly exhaustion.

The term resource becomes vital in its manifold variations of describing the action of harvesting and subsequent material transformation. Any connotation with a global force that afflicts violence upon those entities categorized as natural is more than evident and the inherently material aspects of the physical qualities of our surrounding are understood to be necessarily embedded within those terms of exchange. Any residual myth about vitalist currencies like Gaia and network theories are to be faced as mapped solely following the material agency of capitalism. In order to etch closer towards an engagement with our surrounding that creates pathways outside of those cartographies, one rather has to redraw the map of ontological existence. These methods for engagement give a new outlook on a bleak reality that is faced with continued swallowing by patriarchal myths about courses of nature already described by Varda that have ultimately resulted in a contemporary crisis too hyper-large to comprehend.

"Fruits Suspended and Swaying" takes the affective potential of ideas about nature as its starting point, thinking about ways of interacting with landscape and its semiotic produce as a material resource concurrently with their role as capitalistic goods within socio-economic circulation processes. The works in the space will traverse into the winter garden annex of ÆdT, creating a loose bond between the economic spatiality evoked through the remaining fruit shop architecture in the first room and processes of growth and blossoming in the subsequent spaces. The sun and its potential as a source of different kinds of energies is therefore in one way or another at the center of this exhibition.
Tanja Nis-Hansen,"The Problems of Love (Window 1)", 2019, Graphite and Oil on Canvas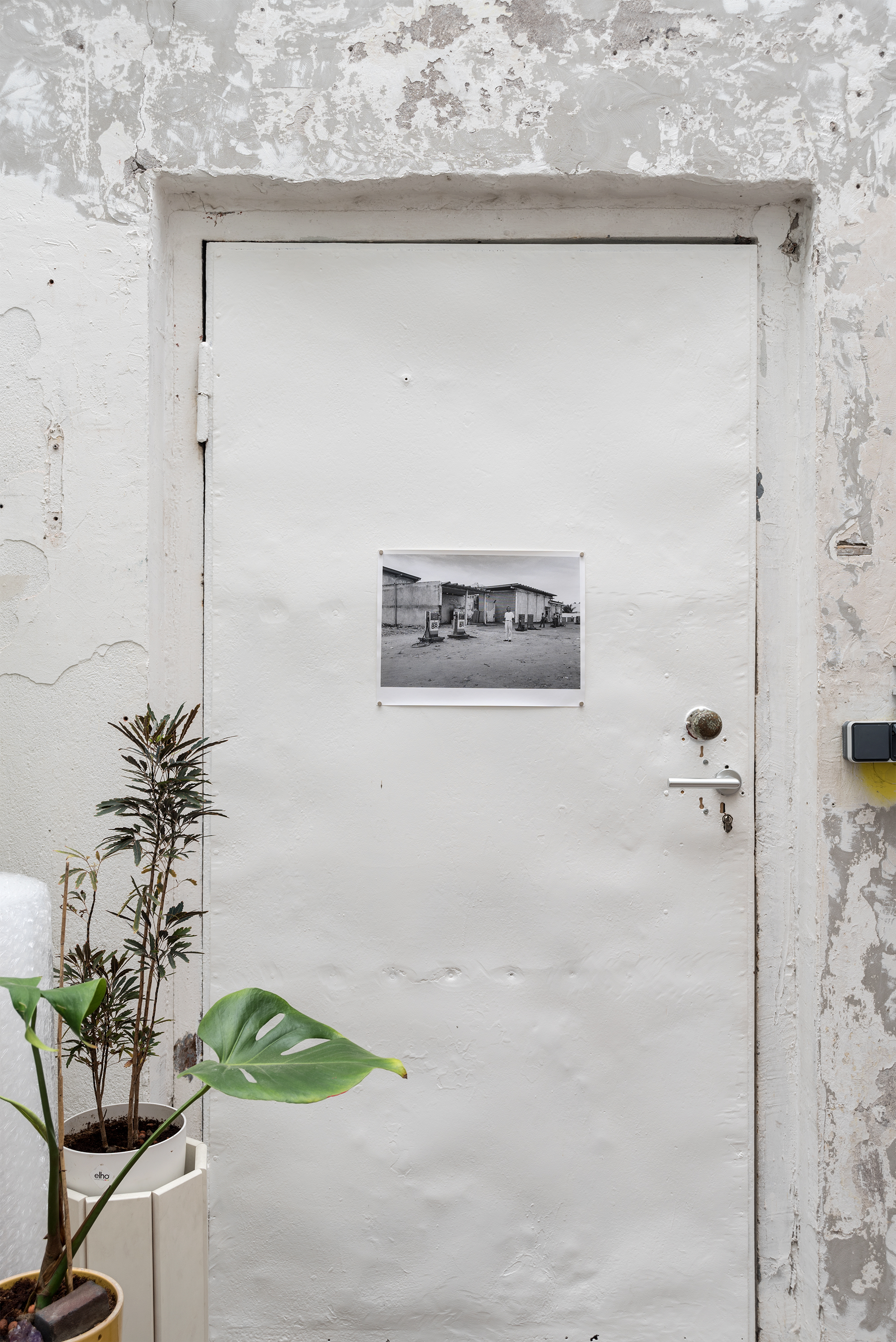 Ursula Böckler, "Dokumentation Der Tankstelle Martin Bormann", 1986/2016, 12 Hand Prints on Baryta Paper
Yong Xiang Li, "A View", 2019, single-channel Video,
Camera:Yong Xiang-Li, Francois Pisapia,
Editing: Yong Xinag Li
Lyrics & Vocals: Yong Xiang Li
Beat: Kudasai
Translation: Yong Xiang Li, Andrew Wagner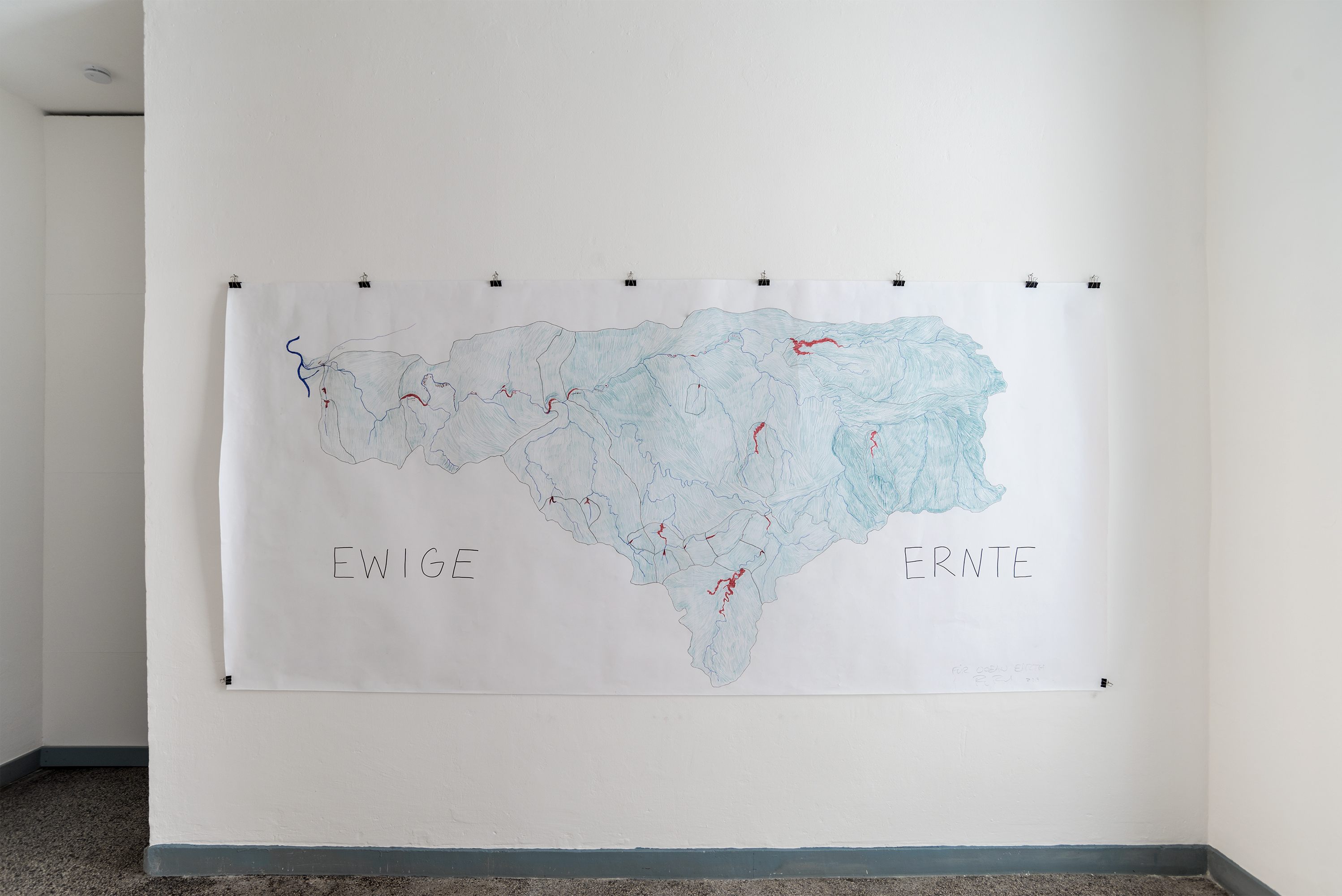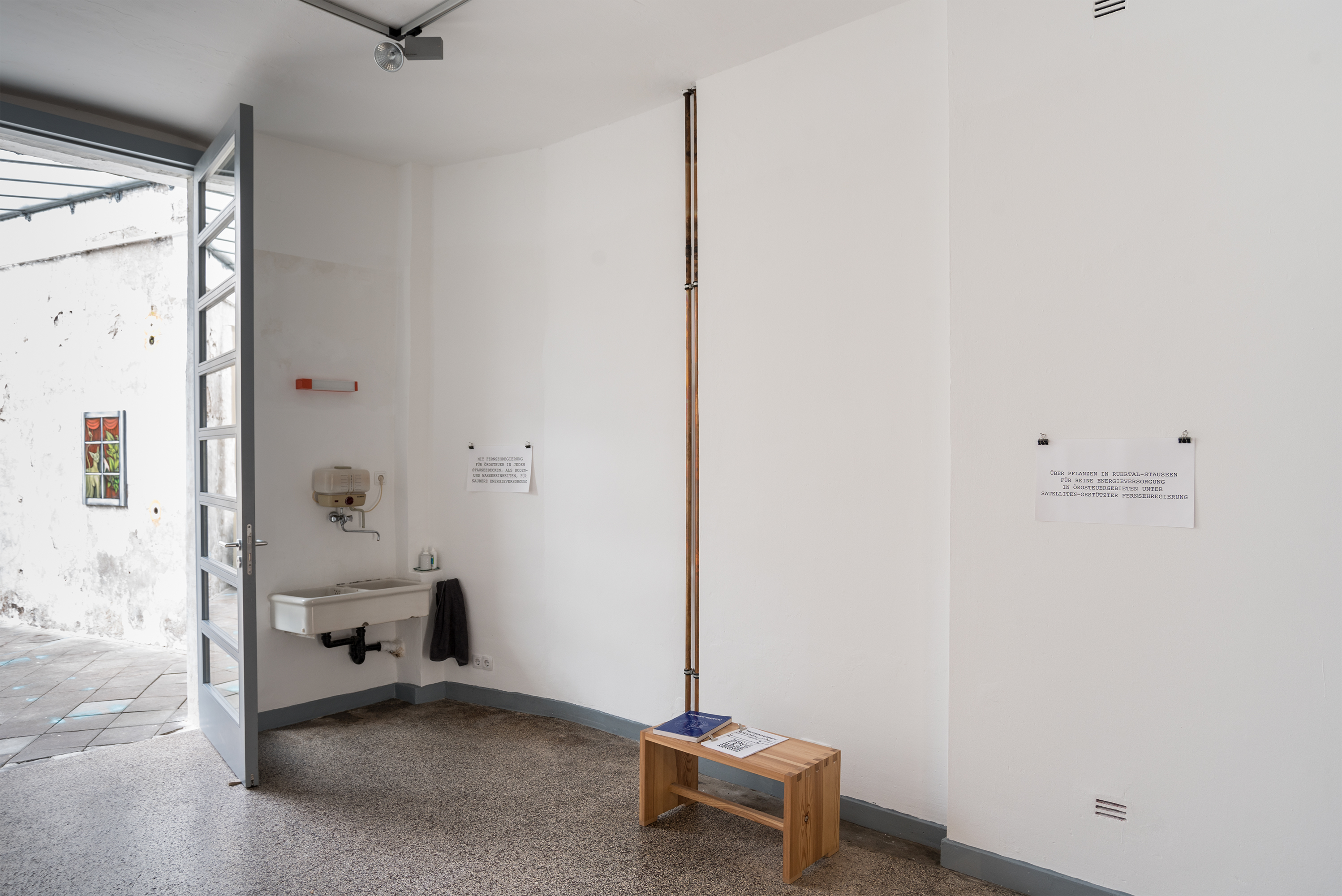 Peter Fend, "Ewige Ernte", 2019, Pencil on Archival paper, Documents, Print on Archival Paper
Ursula Böckler, "Dokumentation Der Tankstelle Martin Bormann", 1986/2016, 12 Hand Prints on Baryta Paper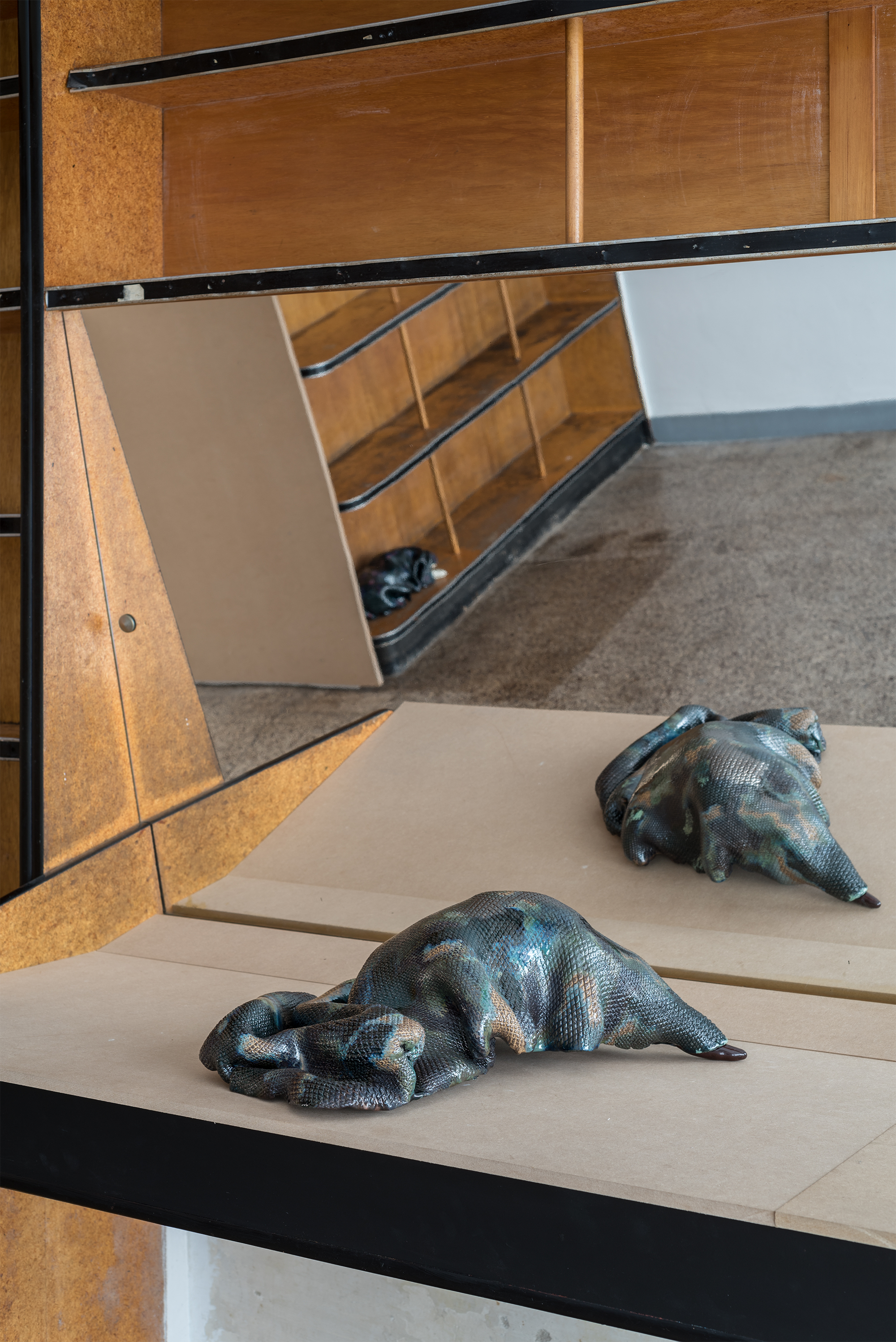 Hanna-Maria Hammari, "TBT", 2019, Glazed Ceramic
Graw/Böckler, "Gas Station Martin Bormann - 31 Years Depois", 2017, Publication